What is EREC?
EREC is an annual meeting of the commitments of EESTEC Region IV, this year held in the city of Karlsruhe, Germany.
An EESTEC region is a group of commitments that are located relatively near geographically on the European map. This new regional structure of our association was initiated in the past years with the aim of enhancing the knowledge transfer process between commitments, facilitating the connection between local and international level, and helping our network to be expanded more easily.
The map consists of 7 regions and every region has its own Regional Coordinator. LC Karlsruhe is part of Region IV, along with LC Zurich, LC Munich, Observer Vienna, LC Ljubljana, LC Trieste, Observer Milano.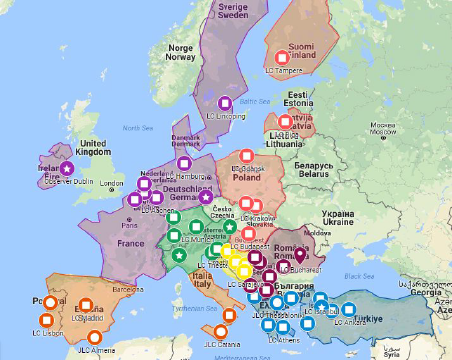 Map of all EESTEC regions, August 2017